There is so much Star Wars excitement in the air right now! First up, Star Wars was released for the first time ever last week on Digital HD! That means all six epic films in the Saga, from The Phantom Menace to Return of the Jedi, are now available on Digital HD throughout the galaxy. Plus the digital movie collection includes a variety of never-before-seen special features including Conversations between key contributors from film franchise and a curated collection of classic Star Wars extras from each film! And of course, the excitement continues to build for the upcoming release of Star Wars: The Force Awakens (coming to theaters in December 2015)! Have you seen the latest teaser trailer to be released?!! So exciting!! Goosebumps and the end with Han & Chewie is just perfection!

We may have already watched this trailer over 10 times! Suffice it to say this Star Wars- loving household is CRAZY excited about the new movie! So, in celebration of all this Star Wars fun, I'm have a couple fun printable Star Wars activities for you, including Star Wars movie bingo & trivia quizzes! Star Wars Movie BINGO would be so much fun for a family movie night, Star Wars birthday party, or as a fun way to get ready for the new movie! Click the link below to download!
And, we also have a whole series of fun Star Wars movie quizzes! For die hard fans, these are pretty easy! But, again, they'd be fun for a birthday party or a family movie night! You can download the entire set of quizzes below (one for each of the films)!
And, if all that Star Wars fun wasn't enough, Star Wars fans now have access to #StarWarsEmoji on Twitter! Just post hashtags representing key words associated with specific Star Wars character and legacy themes to get a small emoji-like icon embedded in their tweets. Unlock the first 3 by using the following character hashtags:#C3PO #Stormtrooper #BB8. I tried it today! SO MUCH FUN!
Binog Mesa Chest Location Bogano Star Wars Jedi Fallen Order video. This video shows how to find Bogano Binog Mesa Chest Location and solve the related puzzl. Are you hosting a Star Wars party? Your guests will love playing Star Wars Bingo! Download 2 free pages of Star Wars Bingo including instructions and a randomized call sheet. One event per line.
Star Wars: The Force Awakens hits theaters in December! Are you excited?!
For even more Star Wars fun, be sure to check out these posts:
DIY Star Wars Blankets

Inside: Throw an amazing birthday party for your child with the help of these Star Wars party printables!
Snatch up these Star Wars printables for a no-stress way to plan a Star Wars party!
They're modern, free and the newest addition to the best kids birthday party ideas.
You know you should've planned for this weeks ago, but every year it sneaks up on you.
Suddenly you look at your calendar and BAM!
You realize your kid's birthday is next week.
Next week?
How did this happen?
Then, you're flooded with all sorts of thoughts like:
I'm a terrible mom.
If I had it pulled together I would've been done with this ages ago.
How can I plan a party is such a short amount of time?
How's my kid going to feel when he sees me rushing around at the last minute trying to get his party together?
Don't let yourself believe those lies.
You are a great mom.
You're the kind of mom who makes sure you get your kid to soccer practice on time. The one who reads to her kid every night before bed. The one who makes dinner for your family. The one who's always wondering how you're doing at the whole being mom thing.
The point is, don't beat yourself up about it. It happens to the best of us.
But, back to the problem. Exactly how are you going to salvage your kid's party?
Bring things back to the basics.
No giant bouncy houses. No expensive party venues. No face painting artists. No birthday party cakes made by the most renowned cake decorator in your state.
Just release those things now.
Whew, don't you feel better already?
Remember, you canthrow a phenomenal kids birthday party on a budget.
In fact, I recently threw my son a Star Wars themed birthday party and the longest part of planning it was simply creating the printables.
Star Wars Bingo Cards
And since that part is now complete, you'll be free to spend your precious moments actually putting the party together.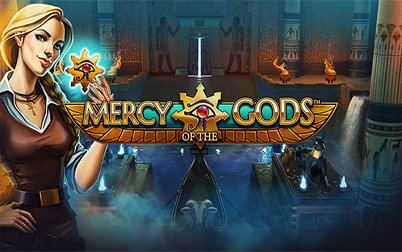 Star Wars Party Printables
Inside this free Star Wars party printable pack (which you can download via the form below) you'll find the following printables:
Darth Vader invitations

Lightsaber thank you tags

Brunch themed food labels

Mini water bottle labels

6 sets of Star Wars bingo cards

UPDATE: Now includes 3″ gift tags (to put the name of the party guest on for favor bags)
Basically, the kit includes everything you need to have a simple and awesome Star Wars party.
If you're looking to add a few more Star Wars touches to the party without the hassle, then check out my favorite picks for ready-made Star Wars party supplies:
This post contains affiliate links for your convenience. Read my full disclosure here.
No Hassle Star Wars Party Supplies
Remember- you don't have to make it complicated, expensive and overwhelming to make your child feel special and loved on his birthday!
Big thanks to Sensible World, All Silhouettes and FreePik for allowing me to use some of their amazing Star Wars graphics for these party printables.
Below you'll find pictures of the included items plus a little information on how to print them for best results.
Star Wars Party Printables: Invitations
The invitations are formatted as 5″x7″. Print on thick 8.5″x11″ paper (this one is my favorite).
Theses lightsaber thank you tags are formatted as 4″x6″. I also used the thick cover paper I mentioned above.
Star Wars Bingo Daubers
I had my son sign the back and then popped them in the goody bag that all the kids brought home.
Star Wars Free Printable Water Bottle Labels
These labels are for mini water bottles and measure about 1.4″x8.3″. Print them out on standard printer paper and use clear packing tape to secure to the mini water bottles.
They'll stand up perfectly to cold water, but don't put them in ice.
Star Wars Bingo Cards
Print these Star Wars bingo cards out on 8.5″x11″ paper (like this one). Print one extra to cut up and use as calling cards.
Looking for some more fun kids' party ideas? Check out the coolest unicorn party ideas, this terrific t-rex dinosaur party or this jawsome shark party here.
More Awesome Star Wars Printables For Kids: